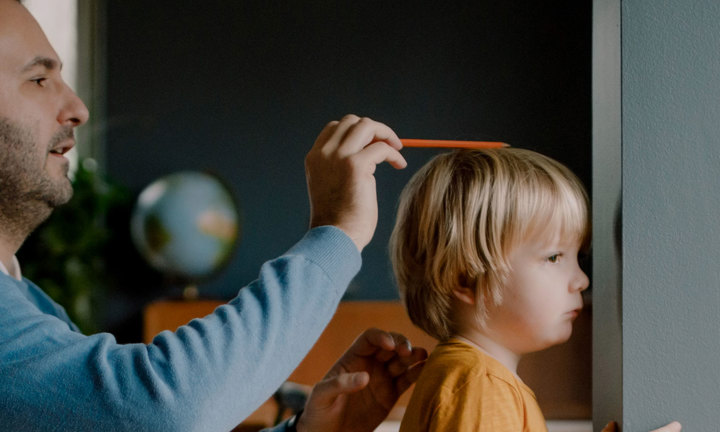 Terms of use
Canada Life Quotation Extranet - Terms of Use Policy
This policy sets out the terms between you and us under which you may access and use our website https://individual.canprotect.co.uk (the "website"). This policy applies to all users of, and visitors to, our website.
"We" or "us" means Canada Life Limited. When we refer to "you" or "your", we mean:
an employee of the organisation that; or
a self-employed adviser who,
has in each case entered into an agency agreement with us specifically for onshore individual protection business (and thereby to use this website), and who has been granted authorisation (by that organisation, where an employee; or by us, where a self-employed adviser) to access and use this website.
In the case of an employee, your use of this website means that:
you have the authority to bind your employer to this policy and our DPA policy, which, together with the Terms of Business Application, form the basis of the contractual relationship between us and your employer; and
on behalf of that organisation, you accept, and agree to abide by, all the terms in this policy and our privacy policy.
Accessing the website
In the case of an organisation, access to the website is permitted to that organisation's authorised employees only using the account login details provided by the organisation. In the case of a self-employed adviser we provide the account details to access the website.
We reserve the right to withdraw or restrict access for general maintenance purposes, or where reasonably required for legal or regulatory purposes. We may also restrict or withdraw any user's access to our website at our discretion.
Your responsibility for security
You must keep your login details secure and must not disclose them to any third party. You are responsible for all use made of the website under your login details. In addition, any client management system used as part of your system to facilitate access to the website must maintain the identification details in a secure manner.
You are responsible for configuring your information technology, computer programmes and platform in order to access the website.
We will take all reasonable care to ensure that the website will be secure and free from bugs or viruses; however you should use your own virus protection software.
Your responsibility to ensure the data is accurate
It is your responsibility to check and ensure that any data or information you upload to the website is complete, accurate (and, where necessary, up-to-date).
You agree that we will be entitled to rely on the accuracy of any data or information you upload, and you agree that we will not be responsible for any errors arising from such reliance, save where we have, in advance of such reliance, been notified of the error by you (which you agree to do as soon as possible).
Your responsibility to use the website lawfully
You may use this website only for lawful purposes. You may not use this website:
in any way that breaches any applicable local, national or international law or regulation;
in any unlawful manner, for any unlawful purpose, or in any manner inconsistent with this policy, or act fraudulently or maliciously, for example, by hacking into or inserting malicious code, including viruses, or harmful data, into this website or any operating system;
to transmit, or procure the sending of, any unsolicited or unauthorised advertising or promotional material or any other form of similar solicitation (spam); and
to knowingly transmit any data, send or upload any material that contains viruses, trojans, worms, logic-bombs, keystroke loggers, spyware, adware or any other harmful programs or similar computer code designed to adversely affect the operation of any computer software or hardware.
You must not attempt to gain unauthorised access to the website, the server on which the website is stored, or any server, computer or database connected to the website. You must not attack the website via a denial-of-service attack or a distributed denial-of service attack.
You also agree:
not to reproduce, duplicate, copy or re-sell any part of this website in contravention of the provisions of this policy;
not use this website in a way that could damage, disable, overburden, impair or compromise our systems or security or interfere with other users;
not collect or harvest any information or data from this website or our systems or attempt to decipher any transmissions to or from the servers running this website; and
not to interfere with, damage or disrupt;

any part of this website;
any equipment or network on which this website is stored;
any software used in the provision of this website; or
any equipment or network or software owned or used by any third party.
Your responsibility to comply with data protection and other legislation
Any material you upload must:
be made with appropriate consents, approvals and authorisations from the relevant persons (including (i) your clients, and (ii) any other persons whose personal data you upload to the website); and
comply with applicable law in the UK and in any country from which they are posted.
Any material you upload must not:
be made in the absence of a privacy notice to a person where the material you upload includes the personal data of that person;
be made in contravention of any privacy notice you have issued to any person to which personal data relates;
be made in breach of any legal duty owed to a third party, such as a contractual duty or a duty of confidence;
contain any material which is defamatory of any person;
contain any material which is obscene, offensive, hateful or inflammatory;
promote sexually explicit material;
promote violence;
promote discrimination based on race, sex, religion, nationality, disability, sexual orientation or age.
infringe any copyright, database right, trade mark or any other intellectual property rights of any other person;
be likely to deceive any person;
promote any illegal activity;
be threatening, abuse or invade another's privacy, or cause annoyance, inconvenience or needless anxiety;
be likely to harass, upset, embarrass, alarm or annoy any other person;
be used to impersonate any person, or to misrepresent your identity or affiliation with any person.
give the impression that they emanate from us, if this is not the case; and
advocate, promote or assist any unlawful act such as (by way of example only) copyright infringement or computer misuse.
Our Data Privacy Notice is available at https://www.canadalife.co.uk/data-protection-notice
What Canada Life will do if you breach this policy
We will determine, in our discretion, whether there has been a breach of this policy through your use of the website. When a breach of this policy has occurred, we may take such action as we deem appropriate.
Failure to comply with this policy may result in our taking all or any of the following actions:
immediate, temporary or permanent withdrawal of your right to use the website;
immediate, temporary or permanent removal of any posting or material uploaded by you to the website;
issue of a warning to you;
legal proceedings against you for reimbursement of all costs on an indemnity basis (including, but not limited to, reasonable administrative and legal costs) resulting from the breach;
further legal action against you; or
disclosure of such information to law enforcement authorities as we reasonably feel is necessary.
We exclude liability for actions taken in response to breaches of this policy. The responses described in this policy are not limited, and we may take any other action we reasonably deem appropriate.
Linking to the website
You may establish a link on your employer's website for the purpose of directing authorised users of our website to the website. You must not establish a link on any website that is not owned by you.
Our liability
We will not be liable for any loss or damage caused by a distributed denial-of-service attack, viruses or other technologically harmful material that may infect your computer equipment, computer programs, data or other proprietary material due to your use of the website or to your downloading of any material posted on it, or on any website linked to it.
Nothing in this policy excludes or limits our liability for death or personal injury arising from our negligence, or our fraud or fraudulent misrepresentation, or any other liability that cannot be excluded or limited by English law.
Changes to this policy
We may revise this policy at any time by amending this page. You are expected to check this page from time to time to take notice of any changes we make, as they are legally binding on you. Some of the provisions contained in this policy may also be superseded by provisions or notices published elsewhere on the website.
Intellectual property rights
All intellectual property rights in the website are vested either in Canada Life or its third party providers and agents as applicable.
Law and Jurisdiction
English law governs these terms and the use and contents of the website and the English courts will have exclusive jurisdiction in any dispute relating to these terms and the website.