The Retirement Account
A flexible pension for your changing needs
A flexible personal pension plan that can be adapted to suit your changing needs. Whether you're working, close to retirement or already retired. The Retirement Account is simple, low-cost and lets you bring all your pension pots together under one simple plan. As you enter retirement, you can choose to take a guaranteed income, pension drawdown or a combination of both.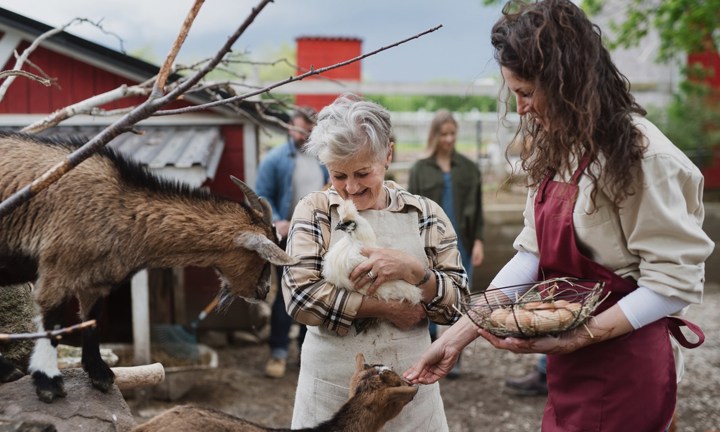 Mark's story
A guaranteed income for life
Next story
Mark's goals
Mark is 68 and retired just last year. During his working life, Mark has built up a substantial retirement pot, made up of a number of different workplace pensions. Mark now wants to consolidate these pension pots and take an income that will support him for the rest of his retirement.
Enjoying a guaranteed income
Mark wants to enjoy his retirement without having to worry about his money suddenly running out. For this reason, he's looking for a pension that can give him a guaranteed income for life. Mark's not a risk-taker. He's concerned about losing money in the stock market and doesn't want to put his entire pension pot into investment funds.
A blend of certainty and flexibility in retirement
Why The Retirement Account?
Mark talks to a financial adviser about his needs, goals and the level of risk he's comfortable with. After talking through the options, Marks chooses to open The Retirement Account. With this personal pension solution, Mark can bring all his pension pots together and enjoy a guaranteed monthly income for the rest of his life.
At the same time, Mark also decides to invest some of his money in lower risk investment funds, with the option to buy more guaranteed income later in life.
What are the risks?
Your investment is not guaranteed as the value of your investment can go down as well as up. The way funds have performed in the past is no guide to the future and you might get back less than you put in. Taking income or withdrawals in excess of fund growth may result in the fund running out quicker than expected.