The Governed Range
A broad selection of well-known funds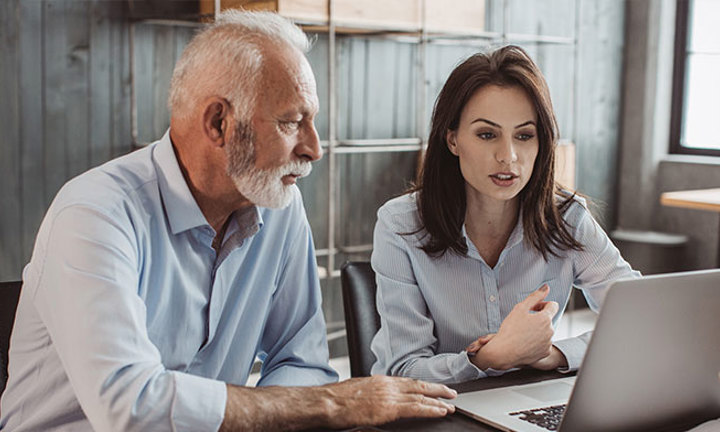 The Governed Range
Our Governed Range is made up of a broad selection of independently researched single asset & multi-asset insured funds from established asset managers, ranging from specialist boutiques to leading global investment houses, all selected and governed in conjunction with external specialists Square Mile Investment Consulting and Research.
Why use the Governed Range?
A wider range of funds from established investment houses at competitive cost 
An extra layer of confidence because funds are selected and assessed continuously through a robust governance process
Highlights of the Governed Range
A selection of actively-managed single & multi-asset insured funds from established investment houses
Governance, monitoring and maintenance of the range is carried out in conjunction Square Mile Investment Consulting and Research
It may be suitable if you're looking for a wider range of Canada Life funds that has been put together using investment research expertise by external specialists, Square Mile Investment Consulting and Research. Together with Square Mile, we'll carry out ongoing governance and monitoring so that you know the funds are assessed by experts on a regular basis. This should help you feel more confident in your fund selection.
More information 
Further information on the Governed Range can be found in the Fund Research Centre.
Contact us 
Please contact us if you require further information. Call 0800 032 7690 (8am - 5pm, Monday - Friday) quoting your Retirement Account number. Or, email us at customers.ra@canadalife.co.uk. 
If you are unsure of what to do, you can seek financial advice. Visit www.unbiased.co.uk for a choice of financial advisers. Alternatively, The Money Advice Service also provides an online directory of financial advisers at directory.moneyadviceservice.org.uk/en.
You can speak to Pension Wise about the different ways you can take your pension money - phone them on 0800 138 3944 to book a free appointment or visit their website at www.pensionwise.gov.uk.
What are the risks?
The value of investments may go down as well as up. Taking income or withdrawals in excess of fund growth may result in the fund running out quicker than expected. Tax treatment depends on the individual circumstances of each client and may be subject to change in the future. Inflation will reduce how much the Fund is worth in real terms as well how much your income is worth over the years. We recommend seeking advice from a suitably qualified adviser.