Financial crime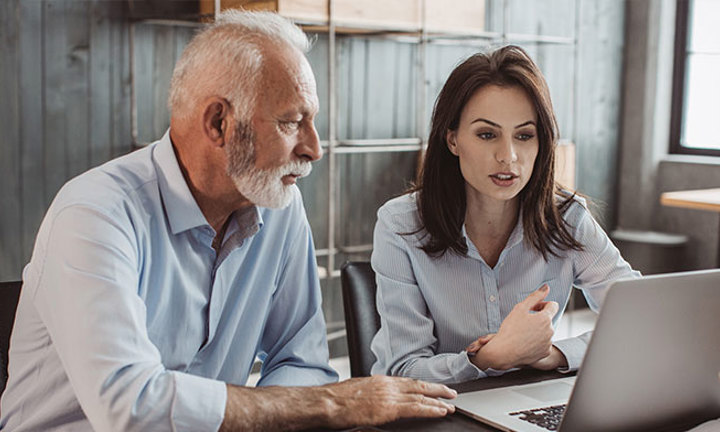 There has been a huge rise in cybercrime over the past year. With many people finding themselves in a vulnerable position financially, scammers have seen this as an opportunity to increase their activity.
From cloned websites advertising fake investment products to calling you out of the blue, they are growing in strength.
Our commitment
At Canada Life we have zero tolerance towards all financial crime and we need you, our network of advisers, to help keep our customers safe.
We take financial crime seriously and we want to provide you with the necessary tools to protect yourself and our customers from fraud.
Products that are too good to be true
With so many people struggling due to the pandemic, scammers are using this time to target vulnerable people, promising them ways to make easy money.
Scammers are buying advertising space on search engines such as Google, to advertise fake products that offer a high return. Once you click on this advertisement you may be directed to a cloned website. This is a replica of a real company's website, which can look so convincing you might not second guess it.
The purpose of this is to lure victims to the website and encourage them to provide their personal information or bank details. This can be obtained in many ways such as completing a form to purchase a policy or by creating an account. Some scammers may even ask individuals for photographic evidence of their ID. All this information could be used to commit identify theft and financial fraud.
It doesn't always end there. Scammers sometimes get back in touch with their victims by pretending to be their solicitor or financial adviser, claiming they can help them. This is known as a recovery scam and is a way to extort more money from the victim.
As our network of advisers, it's important that you take extra precautions and help our customers to understand the risks.
How to spot the signs
Scammers are intelligent and work hard to convince you that a site may be real. That's why it's important to identify early on if you're using a cloned website. Here are some of the signs:
Stay safe
We're doing everything we can to protect our customers and we know that you are too. We believe you can never be too careful, so here are some additional tips to help keep our customers safe.
If you're ever in doubt about a website you're using, it's important that you don't proceed until you've done your research.
If something doesn't feel right, search for the company's official website and call them on the telephone number provided. This will give you an opportunity to confirm if the product you've seen is genuine.