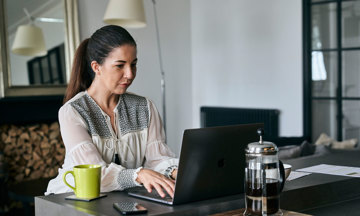 The Retirement Account Dashboard Registration Form
To register for The Retirement Account Dashboard you'll need to have the following information to hand:
If you are a professional adviser you'll require your IRN number held with the FCA.
If you are a paraplanner, administrator or firm - you'll require the FRN number held with the FCA.
Before registering for the Dashboard and/or Model Portfolio Manager for the first time please ensure you are aware of what is available for each role/user type.
 

Financial Adviser

Paraplanner

Administrator

Firm

 

Retirement Account Dashboard

✓
✓
✓
✕

Model Portfolio Manager

✓
✓
✓
✓
Model Portfolio Manager – information on access levels and functionality available 
Model Portfolio user access:
| | | | |
| --- | --- | --- | --- |
| User | Model created by Network | Model Created by Firm | Model created by Adviser |
| Firm | View only |  Update | N/A |
| Adviser | View only | View only |  Update |
| Paraplanner/administrator | View only | View only |  Update |
Functionality available to user types:
 

User

Create and update models
Move clients between models
Add/remove clients from a model
Firm
Yes
Yes
No
Administrator
Yes
Yes*
Yes
Paraplanner/administrator
Yes
Yes
Yes
*The process for this differs between an Adviser and a Network/Firm user.
Each process is explained within our user guide which also provides detail on all the functionality that exists.
Email rules
Individuals must use a personal company email address (i.e. firstname.lastname@myifa.com).
The same rules apply to firms applying (i.e. admin@myifa.com). Please note that you cannot use an email address at firm level that has already been used for an individual (adviser/paraplanner/administrator) Dashboard account. There can be more than one email address linked at firm level.
We do not accept Hotmail, Gmail and Yahoo addresses (due to potential security implications).
Where possible personal company email addresses should be used (i.e. firstname.lastname@myifa.com)
If you have any concerns please contact our Customer Services team on 0800 032 7689.