Five steps to Managing Bereavement in the Workplace
As a manager you need to be able to respond compassionately and professionally when an employee suffers a loss.
However, it can be difficult to deal with an employee who is emotionally distressed. Our five step guide can help you with best practice at a difficult time.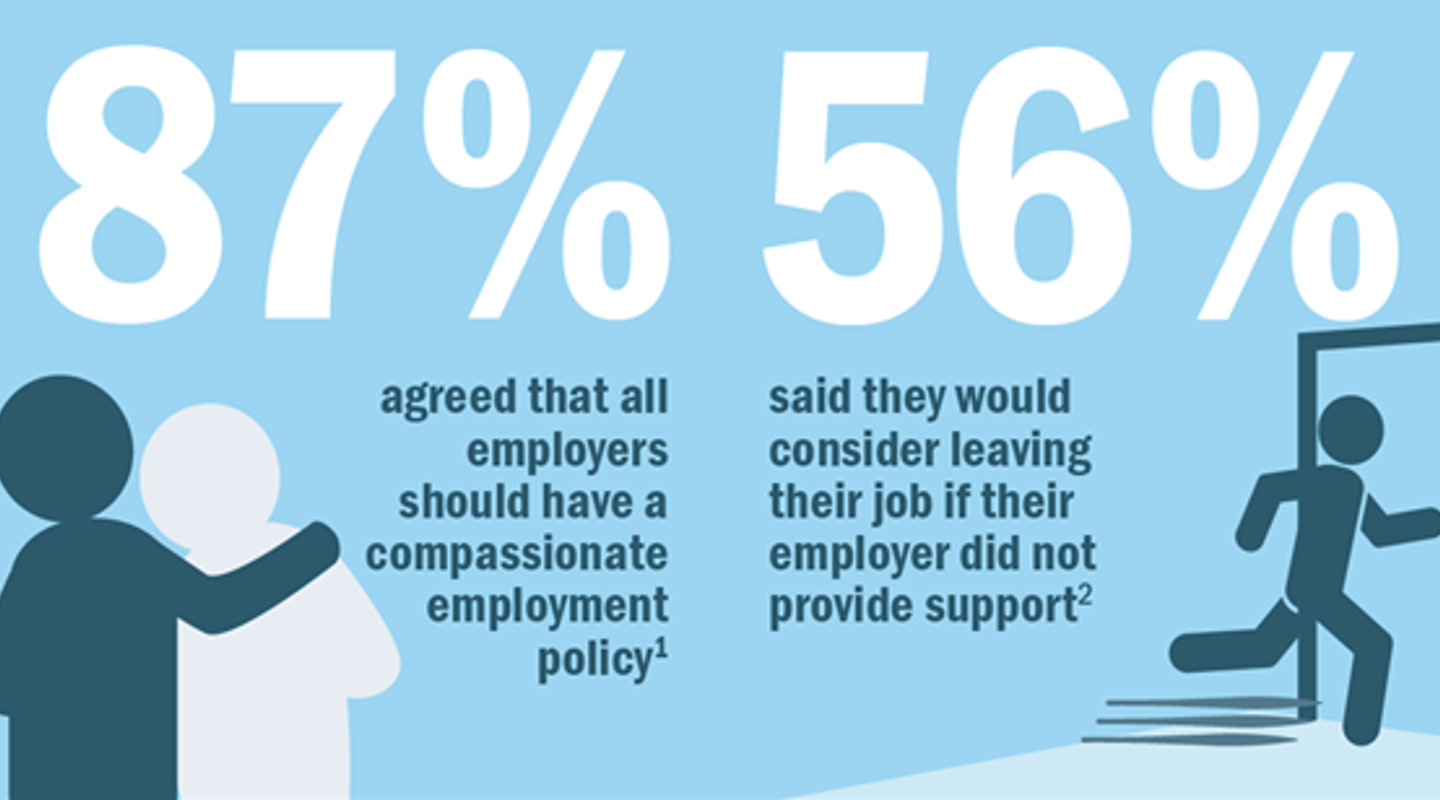 What the law says
You should familiarise yourself with the laws associated to bereaved employees to make sure that you don't breach any employment rights.  The Employment Rights Act 1996 states that employers must give employees "reasonable" time off work when they have lost a spouse, civil partner, child, parent or someone that lives in the same household.
The Equality Act 2010 also protects employees from discrimination because of their religion or belief. So, for example refusing to allow an employee to attend religious rites after a death could be considered indirect religious discrimination.
Bereavement Policy
After a death an employee may have questions around their entitlement to compassionate leave. There is no legal requirement for an employer to provide paid time off, although it is important that you are up to date on company policies and can give advice without delay.  Most companies have a bereavement policy, and this should specify whether paid compassionate leave is offered. If you haven't got a bereavement policy it is good practice to involve trade unions or staff representatives when developing one. You can also be prepared by training HR Teams on how to have compassionate conversations with employees after a loss.
A Flexible Approach
Try to accommodate an employee's need to grieve by reducing or changing their workload accordingly. In many cases, a flexible approach such as offering part-time hours or flexible working is more likely to support the employee and reduce the amount of time they take off.  
Be Human
Sometimes employers try so hard to adhere to employment law that they can forget to be human as well. It is important to acknowledge the loss and express your sympathy, whether that's by sending a card or a phone call. Offer your condolences and remember when an employee first calls into work they may not be capable of having a discussion at that moment. While there is a need to find out some details, such as when the employee may come back to work, you need to do this in a sensitive way.
Support in the Workplace
Almost a third of people who had been bereaved in the past five years said that they were not treated with compassion by their employer.
You can offer emotional support for your employees and their families, through bereavement counselling sessions. Some employees can find the idea of sitting with a counsellor distressing. So, as well as traditional face-to-face counselling, you can also offer telephone or online counselling.
Dealing with the estate of someone who has died can also be a challenging task. You can offer your employees expert legal and probate advice through a probate helpline, supporting employees and their families with a range of legal, financial and administrative matters, at an emotional time.
When employers take out Group Life Assurance cover with Canada Life they have access to bereavement counselling and a probate helpline at no additional cost. Helping employees, their family and colleagues through the emotional and legal side of bereavement.