In the past we've looked at the importance of diversification in investigating what place multi-asset funds had in today's low cost, tracker-dominated world. We believe that it is imperative that appropriate, suitable multi-asset products are available for clients, to ensure that their risk requirements and appetite are fully taken into consideration. However, the universe of funds available is huge and encompasses an array of fund options and strategies. One way in which advisers are able to filter this universe is through risk-ratings, but this is not as simple as it sounds. This is because funds can either be risk-targeted or risk-profiled. Although these sound similar, there is an important differentiation.
When the emphasis is on risk
Led by companies such as Dynamic Planner, these risk ratings assign a numbered risk level to products. Typically numbering between one (lowest risk) and ten (highest), these numbers indicate that how risky a fund is deemed to be. However, they do not always specify whether they are risk-profiled or risk-targeted. Importantly, risk-targeted funds are managed according to strict asset allocation guidelines and/or volatility boundaries, to ensure that the product's level of risk always remains at the same level. In contrast, risk-profiled funds are allocated a risk level largely based on their current asset allocation and past behaviour. Therefore, a current risk profile 3, could become a more risky 4 in the future, or vice versa.
What do all these ratings actually mean?
Dynamic Planner risk-profiled products have the flexibility to invest where they wish, thus are able to change risk levels. In the IA Mixed Investment 0-35% sector, for example, there are a significant number of risk profile 3 funds and risk profile 4 funds. Over the last three years, if looking at only risk profile 3 funds, the best performer has returned 24.5%, whilst the worst performer has returned just 2.4%. The range of performance outcomes across the other sectors are similarly wide.
In contrast, risk-targeted funds are managed to strict asset allocation limits, set by Dynamic Planner. All funds must adhere to these, thus their risk rating remains constant. However, they are still actively managed, as the selection of assets within each predefined limit is obviously left up to each individual manager. Interestingly, there is a tighter grouping of performance and risk outcomes in this space, with allocation perhaps having a greater impact than selection on the overall fund profile. For example, of all the funds available with a risk-targeted Dynamic Planner 3 rating, over the last three years the worst performer returned 11.3% and the best 17.8%. For Dynamic Planner 6 risk-targeted funds, the performance range is 9% over the last three years. For Dynamic Planner 6 funds in the risk-profiled space, the range is 41%!
Perhaps most interestingly, the average three year performance of the IA Mixed Investment 0-35% sector is 12.9%, whilst the performance of the average risk-target managed Dynamic Planner 3-rated product is ahead at 14.8%. But how does the performance of the Dynamic Planner average risk-profiled and risk-target managed fund compare? We have highlighted an example below, showing the average performance of risk level 3 fund. However, if anyone is interested in other levels, please do let us know and we would be happy to share our research!
Risk-target managed leading the pack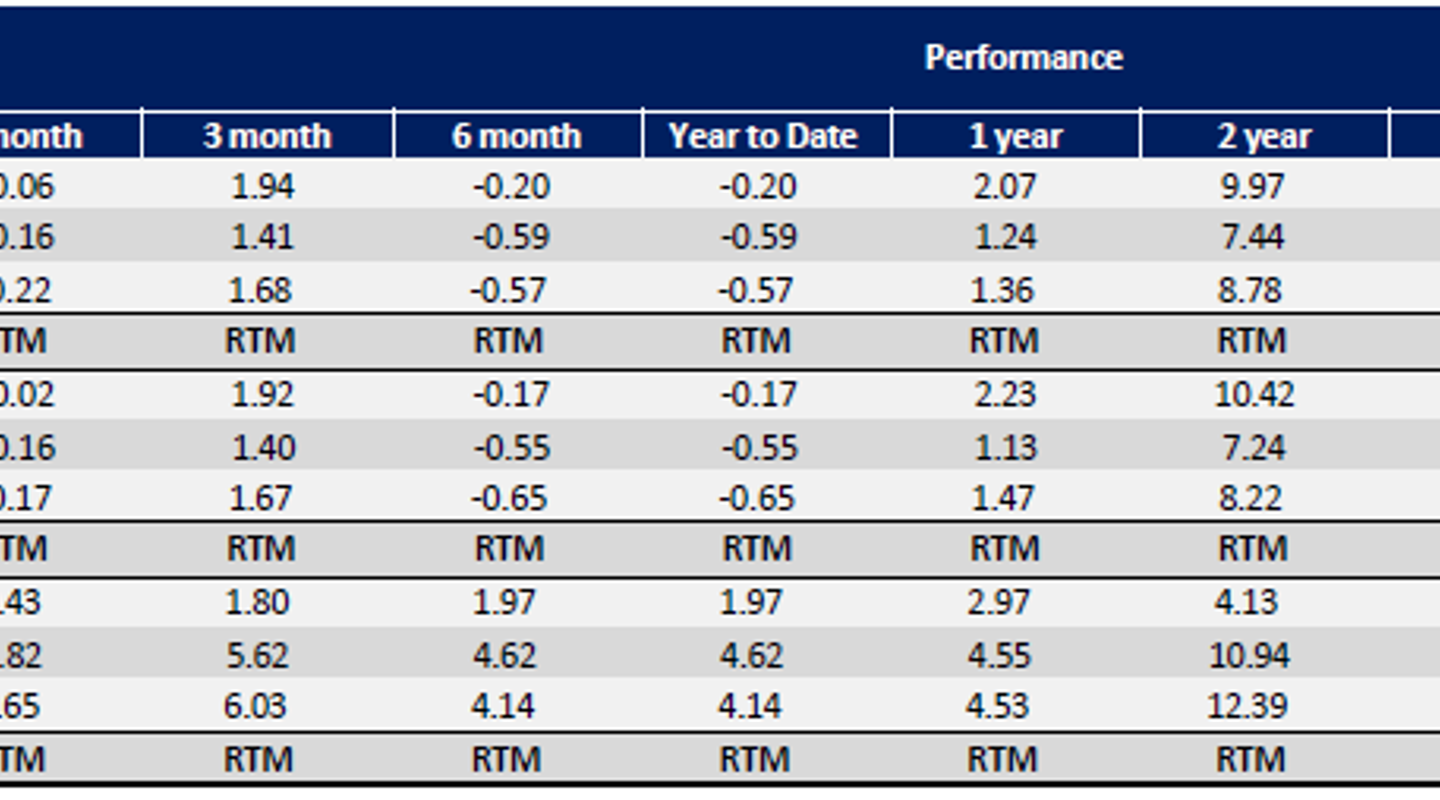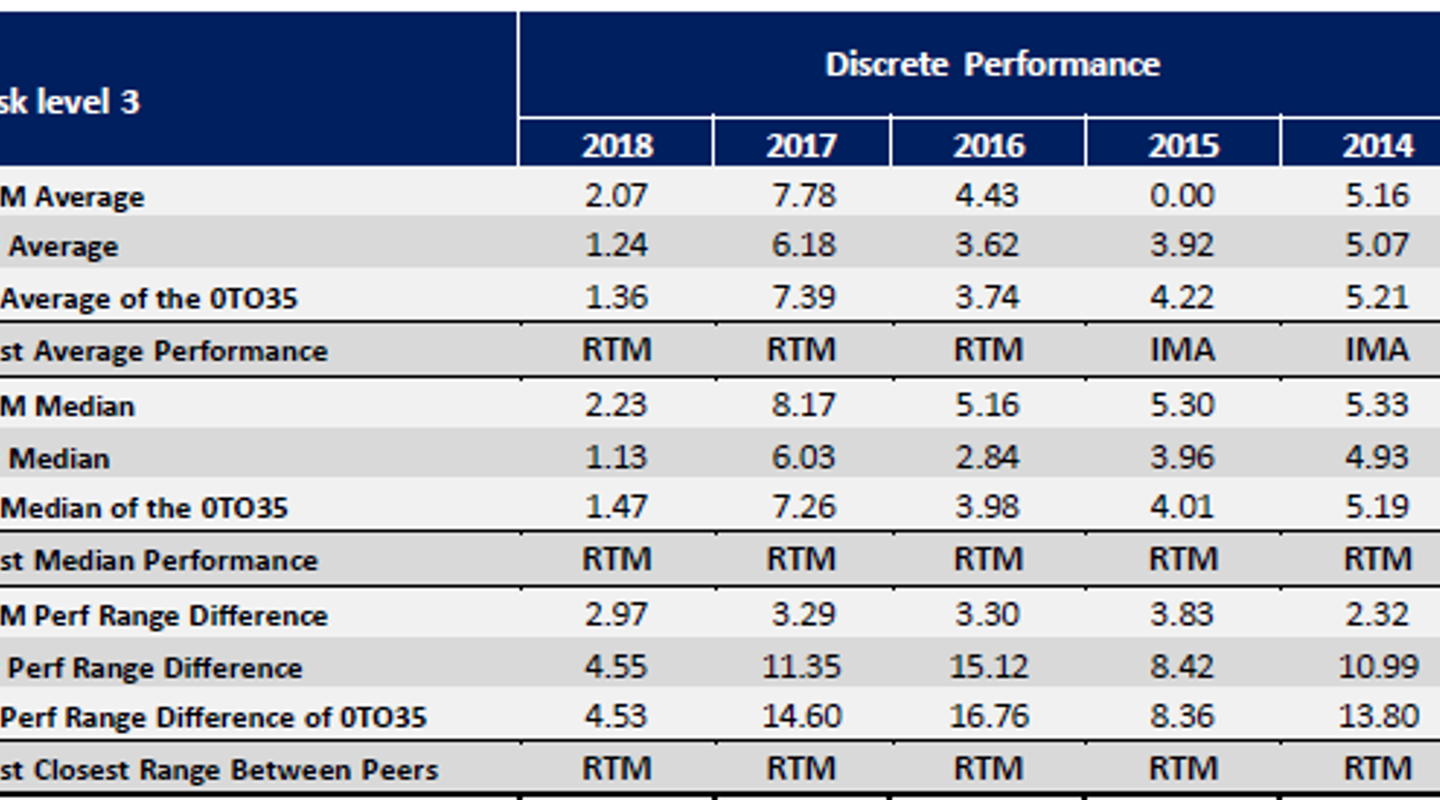 Source: Morningstar Direct, as at 30/06/18. Primary IA sector share class performance, bid-to-bid with net income reinvested. RTM = Risk-target managed, RP = risk-profiled. Past performance is not a guide to future performance.
Conclusions
As you can see, risk-targeted funds tend to have a range of performance outcomes that are much more concentrated, suggesting they are able to better suit a specific client's risk and return requirements.The latest data shows that risk-profiled funds tend to have a lower average volatility, however the range of volatility range is a lot wider, with many risk-profiled funds exhibiting volatility that would fall outside of their given risk level.
But what does this mean in the grand scheme of things? As regulations have increased the workload on advisers, fund screening – using risk ratings or other means – or indeed the entire outsourcing of investment decision-making has increased significantly. As a result, so has the managed solution offering. Today, we have attempted to somewhat unpick the complex world of risk ratings. With adviser time in scarce supply, we believe the above highlights that an efficient way to deliver a suitable client outcome can be achieved via a focus on risk-rated products.
Andrew Morris,
Sales Manager, Canada Life Investments