The Core Range
Our simple, low-cost, multi-asset funds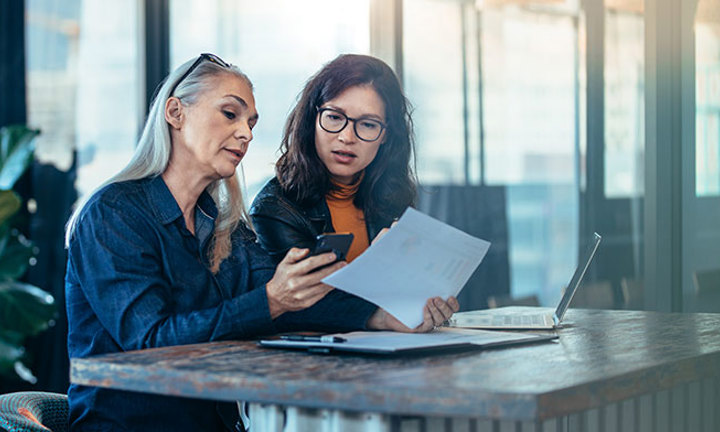 The Core Range
A range of low-cost, insured, ready-made, diversified active and passive funds which include Risk-Targeted and Risk-Managed multi-asset options. Investment expertise through Canada Life Asset Management and Brewin Dolphin.
Risk-targeted portfolios
You can access 10 different risk-targeted portfolio funds from Canada Life Asset Management that invest in a wide range of asset types, countries and sectors to create a diversified investment solution. The portfolios will help you to stay within the risk levels you are comfortable with, which means your investments should remain aligned to your risk level - both now and in the future.
Passive Fund fact sheets:
Active Fund fact sheets:
Risk-managed funds
Our Risk-managed funds from Canada Life Asset Management allow you to benefit from our in-house fund management team and active approach to investing. Our risk-managed funds can adjust risk and where money is allocated within set bands, depending on the investment manager's market views. There are six risk-managed funds available in The Retirement Account core range: three active and three passive. 
Passive Fund fact sheets:
Active Fund fact sheets:
Brewin Dolphin Portfolios
Within our Core Range we have 14 exclusive multi asset insured funds that have been developed in partnership with Brewin Dolphin. The benefit of using these funds is that they will be closely aligned to the investment strategies used by Brewin Dolphin within their Managed Portfolio Service as well as Canada Life's financial strength and governance oversight, all within the flexible structure of The Retirement Account. There are active and passive options, offering the breadth to provide an investment solution that should closely match your investment goals, ambitions and cost preferences.
Canlife Brewin Dolphin customer guide
Passive Fund fact sheets:
Active Fund fact sheets:
Other funds in the Core Range
Contact Us
Please contact us if you require further information. Call 0800 032 7690 (8am - 5pm, Monday - Friday) quoting your Retirement Account number. Or, email us at customers.ra@canadalife.co.uk. 
If you are unsure of what to do, you can seek financial advice. Visit www.unbiased.co.uk for a choice of financial advisers. Alternatively, The Money Advice Service also provides an online directory of financial advisers at directory.moneyadviceservice.org.uk/en.
You can speak to Pension Wise about the different ways you can take your pension money - phone them on 0800 138 3944 to book a free appointment or visit their website at www.pensionwise.gov.uk.
What are the risks?
The value of investments may go down as well as up. Taking income or withdrawals in excess of fund growth may result in the fund running out quicker than expected. Tax treatment depends on the individual circumstances of each client and may be subject to change in the future. Inflation will reduce how much the Fund is worth in real terms as well how much your income is worth over the years. We recommend seeking advice from a suitably qualified adviser.