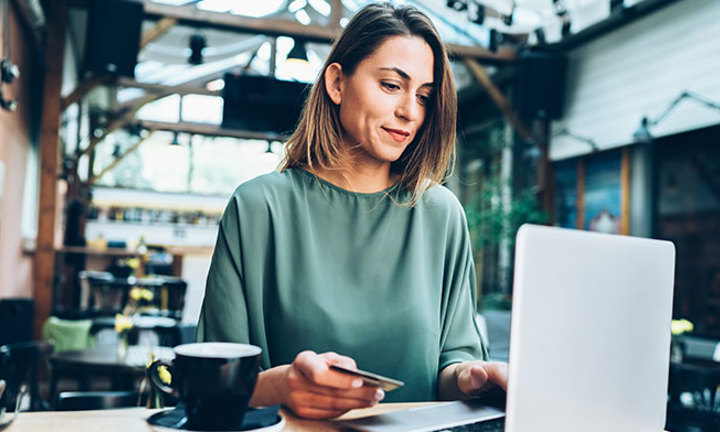 14 Year Shadow
Find out when the 14 year shadow applies and how it can impact the tax payable on lifetime gifts.
Many advisers have heard of the 14 year shadow but are unsure when it becomes relevant. This briefing note will explain when this "shadow" takes effect and how it is calculated.
Gifts during your client's lifetime
A gift can either be exempt, such as gifts to spouses, civil partners or charities, a Chargeable Lifetime Transfer (CLT), which is generally a transfer into a discretionary trust, or a Potentially Exempt Transfer (PET), which is usually a gift made between individuals or a transfer into a bare trust.
When an individual makes a CLT, you need to assess whether there is any inheritance tax (IHT) payable at the date of the transfer. To establish this you will need to know your client's gifting over the previous seven years. This is because the nil rate band (NRB) for the tax year the gift is being made, is reduced by any chargeable transfers in the previous seven years. For example, if your client plans to make a CLT in 2019/20 of £300,000, but they had made a previous CLT in 2014 of £100,000; their available NRB (currently £325,000) will be reduced to £225,000. Therefore their new CLT will exceed the available NRB, and so there will be an immediate tax charge of 20%, on the excess, on creation of this subsequent CLT. (£300,000 - £225,000 = £75,000 x 20% = £15,000).
When an individual makes a PET, there is no immediate tax charge and therefore no restriction on the amount that can be gifted.
Inheritance Tax on death
Provided your client survives for seven years from the date of making any gifts, these will be excluded from their estate for their IHT calculation on death.
However, if your client dies within seven years of making either a CLT or a PET, these gifts fail and will need to be considered when calculating the IHT liability on your client's estate. You will need to offset the available NRB on death against each gift in chronological order, to determine whether any tax is payable. If any gift exceeds the available NRB, the excess would be taxed at 40%. (Although taper relief may be available to reduce the tax payable if the gift was made more than three years before death). If lifetime IHT had been previously paid on the gift as detailed above, this can be offset against the tax payable on death. Remember though that if your client has paid more lifetime IHT than that due on death, they cannot receive a refund.
When considering making gifts, your clients need to be aware that, when considering the tax on the estate, you look back at the history of gifts in the seven years before death. However, when looking at the tax on a failed gift legislation states that you look back seven years from the date of the failed gift; this is otherwise known as the 14 year shadow.
To summarise, a CLT made within 14 years of death may not itself create an IHT liability on death, however it needs to be taken into account when calculating the tax on a failed gift, since it was made within seven years of the date of the failed gift.
The need to consider previous transfers should not deter individuals from making gifts, but where there are multiple gifts over an extended period, identifying the possibility of unexpected tax on the gifts, as well as a reduction of the available NRB, is important should death occur within seven years.
Therefore care should be taken when discussing estate planning with clients. It is possible to cover any potential IHT liability on gifts within seven years of death by using a decreasing term assurance policy or having a codicil added to their will.
The following case study will explain why:
Geoffrey died suddenly in November 2016.
His estate on death was valued at £500,000, which consisted purely of savings and investments.
Initially his family presumed the IHT on his death would just be the value of the excess above the NRB at that time; £500,000 less £325,000 = £175,000 taxed at 40% = £70,000.
However, Geoffrey's professional adviser explained
to the family that, as he had made a number of
gifts leading up to his death, these would now need
to be included in his IHT calculations.
Geoffrey was using his annual exemption each year
so these are not available against the gifts shown.
He drew the following graph to help with his
explanation of all the IHT that was actually due
before explaining how the IHT calculations were
effected:
The calculations required for IHT on the estate, and on the previous gifts:
1. Calculation of IHT on death
To calculate IHT on Geoffrey's estate, all CLTs and failed PETs within seven years prior to his death must be taken into account:
CLT made in 2012 for £50,000
Failed PET made in 2013 for £10,000
Failed PET made in 2014 for £315,000
= £375,000
Therefore no NRB remains for the estate.
Estate = £500,000
x 40% = £200,000 IHT due on death
paid by his estate
2. Calculation of the charge on the failed gifts
For each failed gift look back seven years from each and add all the failed PETs and CLTs within this period together. If the total is above the NRB on death, an IHT charge will apply:
a) 2012 CLT of £50,000
£50,000 + £20,000 CLT + £225,000 CLT = £295,000
£295,000 is below NRB so no IHT charge is payable on this failed gift of £50,000
b) 2013 failed PET of £10,000
£10,000 + £20,000 CLT + £225,000 CLT + £50,000 CLT = £305,000
£305,000 is below NRB so no IHT charge is payable on the failed PET of £10,000
c) 2014 failed PET of £315,000
£315,000 + 225,000 CLT + £50,000 CLT + £10,000 failed PET = £600,000
Less NRB of £325,000 = £275,000 x 40% = £110,000, paid by the recipient of this failed PET.
There is taper relief due as death occurred after three years of making this PET.
In this scenario the recipient of this PET could lose up to £110,000 (almost 35%) in IHT which is probably not what Geoffrey intended. Therefore Geoffrey could consider insuring the liability or adding a codicil to their will to state any IHT due on gifts made within seven years of death has to be paid from the residual estate.
Key facts about gifting and IHT planning
Consider all the client's assets as a whole, do not plan in isolation
Don't forget that PETs made in the last seven years could possibly impact on new discretionary trust arrangements if the individual dies within that seven-year period
When considering more than one arrangement then the order in which the arrangements are entered into is important
Trusts should be established on separate days to avoid them being related settlements, as the values of related settlements are aggregated when computing charges to IHT
This document is based on Canada Life's understanding of applicable UK tax legislation and current HM Revenue & Custom's practice, as at July 2019 and could be subject to change in the future. It is provided for professional advisers only. Any recommendations are the adviser's sole responsibility.