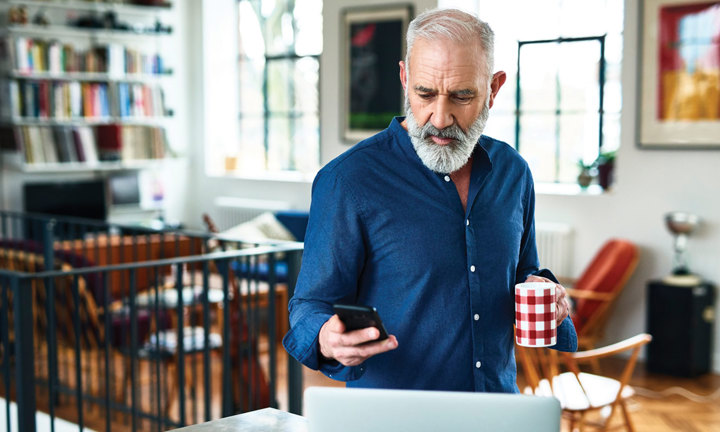 Drawdown Review Guide
This CPD accredited guide written with Defaqto covers key subjects to consider for drawdown reviews, from both a regulatory and best practice perspective.
CPD accredited for advisers and paraplanners
The long term impacts on markets and economies as a result of Covid-19 are yet to become clear. Depressed growth prospects, dividend cuts and low interest rates may be the perfect storm for those in drawdown. 
None of us know what tomorrow holds and the right advice today will only be known in hindsight.
In this climate it is more important than ever for advisers to use a robust and repeatable client review process to help clients to make prudent financial decisions.
This CPD accredited Drawdown Review Guide is written for financial advisers and paraplanners providing ongoing advice to clients in drawdown, to help you:
understand the concerns your clients may be experiencing in a post-Covid-19 world
review the key steps that should be considered in every drawdown review
build a robust and repeatable process that enables you to provide your clients with a clear evidence-based pathway forward
help your clients to make prudent financial decisions.
record your research and findings to evidence ongoing suitability and sustainability.
Inside you'll find a raft of checklists and templates for you to use at every stage of reviews, as a foundation for your files and as helpful aide memoires.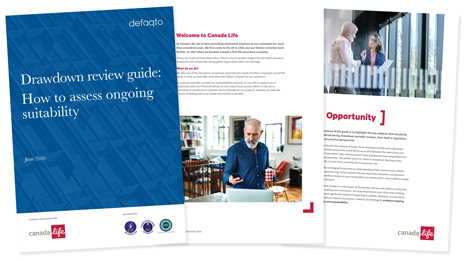 Download Drawdown Review Guide
Download Client Guide

Client Guide
We have also produced a complementary companion guide designed for you to share with your clients called Preparing for your drawdown review. This explains the drawdown review process in plain English and covers some of the critical factors in more detail.
It also includes a checklist that clients can complete prior to their drawdown review to save time and help things go smoothly.
Download the adviser Drawdown Review and customer Preparing for your drawdown review guides now or complete the form below for a copy in the post.
Read our Data Protection Notice here. Canada Life Limited, Canada Life International Limited, CLI Institutional Limited, Canada Life International Assurance (Ireland) DAC, Stonehaven UK Limited and MGM Advantage Life limited (referred to as 'Canada Life', 'we', 'us' or 'our' in the DPN) takes its privacy obligations very seriously. Any personal information provided to us, as data controller, by a policyholder, joint policyholder, employer policyholder, trustee, insured person, professional adviser, beneficiary, claimant or member (referred to as 'you' or 'your' in the DPN), will be treated in accordance with the Data Protection Act 2018 (DPA).