Registering your Trust
A step-by-step guide to registering your trust
New legislation has now come into force, requiring the majority of UK resident non-taxable trusts in existence on or after 6 October 2020 to be registered by the trustees on the HMRC Trust Registration Service before 1 September 2022.

Trusts created after 1 September 2022 must register within 90 days.
We've created a step-by-step guide to support you in registering your Trust with HMRC. Along with an example document that you can download to assist with gathering the relevant information for registration.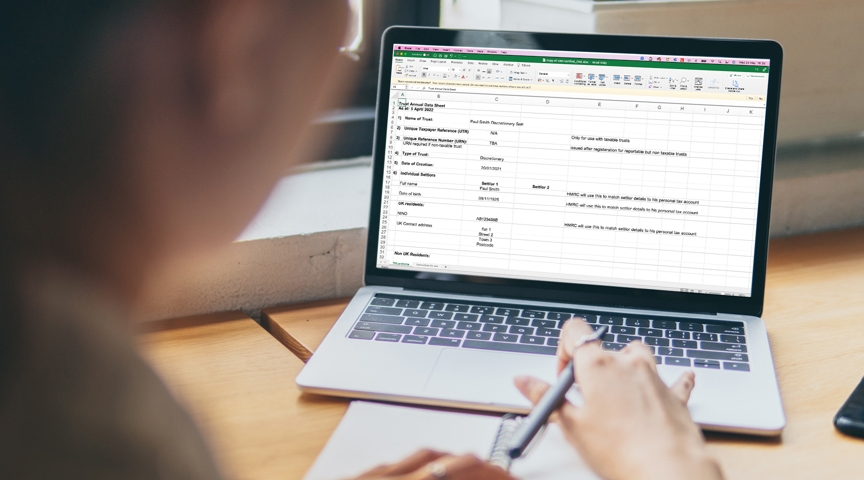 TRS Factfind
A suggested example of all the information you'll need to register your Trust.
Explore now