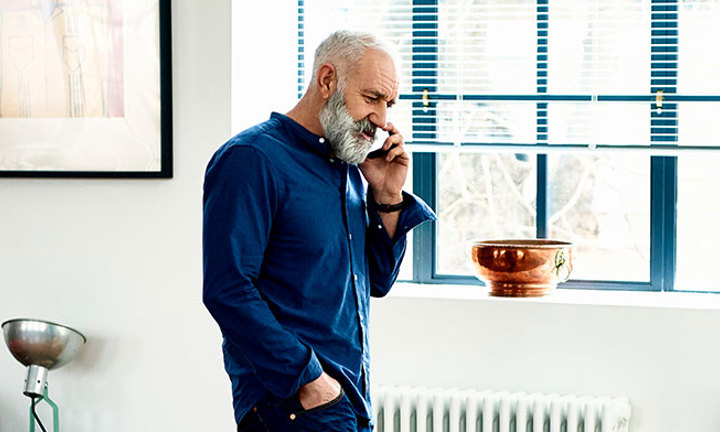 Trust Register and Trustees' Obligations
Briefing Note
Trustees need to maintain accurate and up to date written records of all beneficial owners.
As well as their internal records, all UK resident trusts set up before 9 February 2022 (other than those which are specifically excluded) will need to be registered by the trustees, or their agent, on the Trust Registration Service (TRS) on or before 10 March 2022. Also non- UK trusts which acquire UK land or property will need to register even if they do not incur any UK tax liabilities.
The trust register provides a single point of access for trustees and their agents to record information. The information required under the TRS depends on whether the trust is taxable or non-taxable.
Where the trust has no tax liability, the trustees only need to provide information on the beneficial owners; that is the settlors and beneficiaries. Beneficiaries include named beneficiaries as well as any potential beneficiary named in a letter of wishes or other relevant document. Under a discretionary trust, if a class of beneficiaries has been included, the trustees just need to keep a record of a description of the class of persons who are beneficiaries or potential beneficiaries. However, if the settlor has indicated that certain beneficiaries should only benefit if other named beneficiaries die, then the trustees do not need to include them in their records.
Where a tax liability falls on the trustees they will also need to provide information on the trust itself, such as; the name of the trust, when it was set up, a statement of accounts, the trust's residency and the name of any advisers who are being paid to provide legal, financial, tax or other advice to the trustees. Remember, if the only asset held is an investment bond, the trust being taxable will only happen if a chargeable gain occurs and is assessible on the trustees, or when an entry, periodic or exit charge is payable.
Going forward trustees will need to update the trust register, with any changes, within 30 days from when they become aware of the change.
The following flowchart shows which trusts must register under the TRS.
Which UK resident trusts must register on the Trust Registration Service?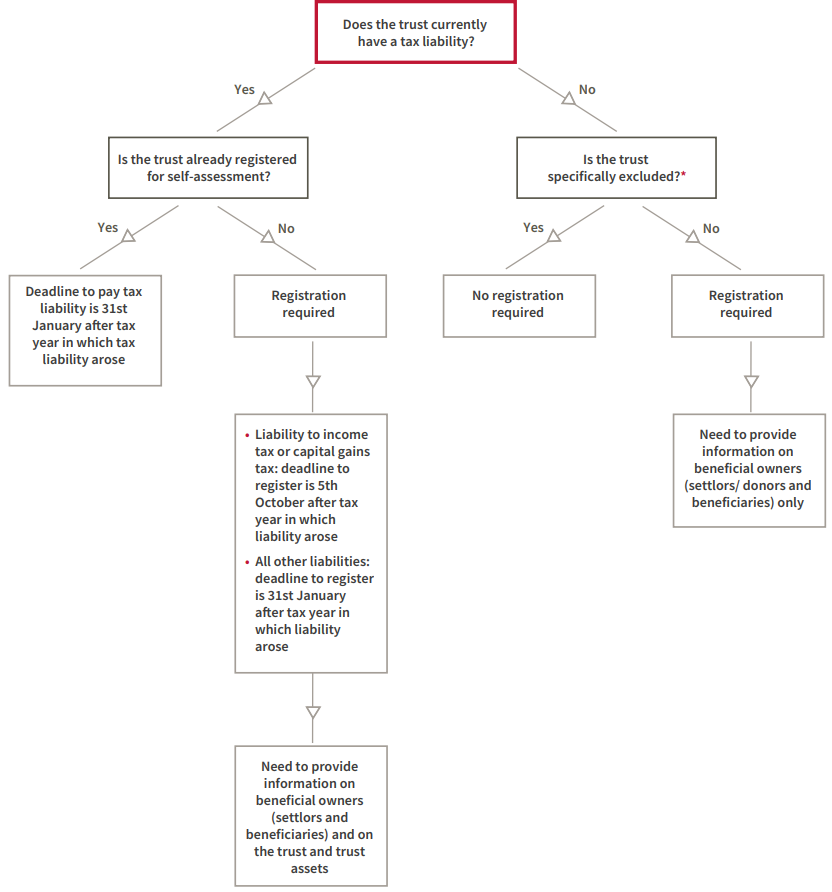 * Examples of some excluded Trusts
bereaved minor trusts
vulnerable persons trusts
personal injury trusts
trusts that arise as a result of statutory requirements – for example a trust arising under intestacy rules
will trusts created on death that only receive assets from the estate
registered pension scheme for the purposes of Part 4 of the Finance Act 2004(b)
This briefing note is also available as a PDF
This document is based on Canada Life's understanding of applicable UK tax legislation and current HM Revenue & Custom's practice, as at October 2020 and could be subject to change in the future. It is provided for professional advisers only. Any recommendations are the adviser's sole responsibility.