Finding the right pension advice
When it comes to your long-term financial wellbeing, making the right choices for your pension is essential. Advice from a qualified professional can help. Learn more about how pension advice works and how you can find a financial adviser.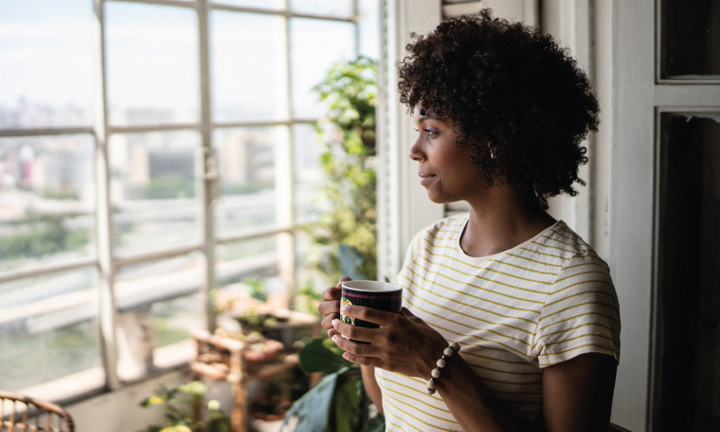 What is pension advice?
You can get pension advice from a qualified financial adviser. Based on your unique circumstances, your adviser will provide tailored recommendations for how you can make the most of your pension.
These recommendations will only be made after you've had an in-depth conversation with your adviser about your pension savings, your plans for the future, and your financial situation – including your goals and obligations.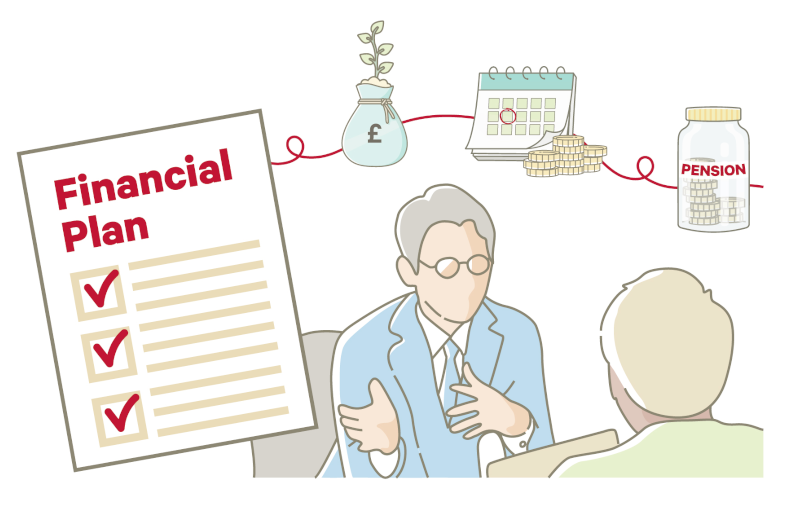 Financial advisers in the UK are allowed to provide pension advice as they:
Hold professional qualifications and often specialise in an area of advice
Are regulated by the Financial Conduct Authority (FCA) and must adhere to strict codes governing their activities
Can be held personally responsible for the advice that they give
You can get pension advice at any point in your pension journey, whether you've just begun saving into a pension scheme, or are approaching retirement age and want to learn more about which solutions best answer to your needs.
Pension advice can also include recommendations about how to pass your legacy on to loved ones in a tax-efficient way.
Please note that pension advice differs from pension guidance, which we detail below.
Why get pension advice?
Choosing when and how to access your pension savings may be one of the most significant decisions of your financial life. This is because the consequences of your choice could be long-lasting, and the size of your pension pot can be large.
Equally, you may still be years away from retirement but want to speak with an adviser about the best way to save and manage your pension pot(s). You'd do this, for example, if you want advice about bringing your pensions together under a single plan, or if you'd like to explore your pension investment options given your attitude to risk.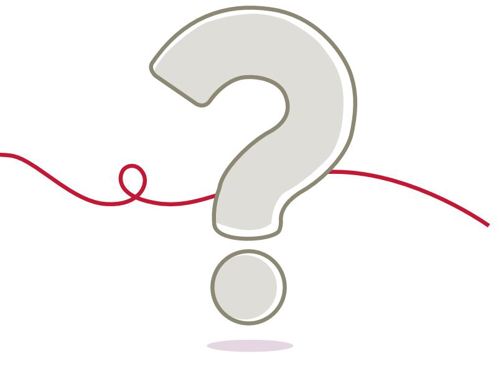 In short, you'd get advice from a financial adviser to help you make the most of your pension savings, wherever you are in your retirement journey.
Advisers are able to match specific solutions to your needs using specialist knowledge. This advice could also extend to other areas of your financial life, such as Inheritance Tax considerations and any investments you hold.
Many financial advisers now offer holistic financial planning, which aims to provide advice addressing your total financial well-being.
How much does pension advice cost?
Financial advisers are mainly paid by charging fees. Often, these are based on the size of your pension fund. Although less common, advisers may instead charge an hourly rate. In some cases, they can be paid commission for arranging an annuity.
If you choose to speak to your adviser on an on-going basis – for example, managing your pension's investments – there will likely be a fee for this, too.
Your adviser is required to show you a menu of their charges before any advice is given, and there are several ways in which you can pay. If you have any questions about fees, don't be embarrassed to ask for more info. You've got the right to know. Additionally, advisers may provide a first consultation for free.
Pension advice versus pension guidance
Although they may seem similar at first glance, pension advice and pension guidance differ quite substantially, and it's important to know what you can expect from each.
Pension advice
Pension advice can only be provided by a qualified financial adviser
An adviser will analyse your situation, including your goals and obligations, and provide specific recommendations
UK financial advisers are regulated by the Financial Conduct Authority (FCA)
Advisers can be held liable for the advice they give, which means you could seek compensation in case you receive harmful recommendations
Advisers will usually charge a fee for their services
Pension guidance
Providers of pension guidance aren't required to hold professional qualifications, although many will.
When receiving pension guidance, you won't get specific recommendations or advice on products or providers
Pension guidance aims to help you understand your choices and provide useful information, but incurs no liability as no advice is given
You can get pension guidance for free from Pension Wise if you're aged 50 or over and have a defined contribution pension (a type of pension into which you and/or your employer save to build up a pot of money that can provide you with an income later)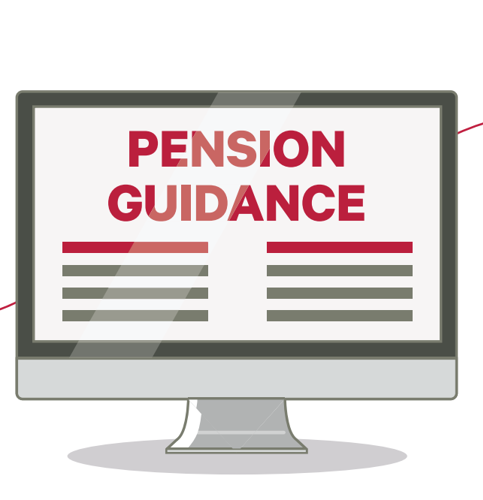 Pension guidance from Pension Wise
Pension Wise is a government service from MoneyHelper. It offers free, impartial pension guidance and can help you make sense of your pension options.
You're eligible for an appointment if:
You're aged 50 or over, and
You have a UK-based defined contribution pension (this could be a personal or workplace pension).
Although Pension Wise appointments aren't available if you have a defined benefit pension, you can still chat with a MoneyHelper pension specialist.
Defined benefit pensions, often called 'final salary schemes', are a type of workplace pension with guaranteed payments for life. Nowadays, these are quite rare and are usually only available if you work in the public sector, although some people may have one if they worked for a large company in the past.
Types of financial advisers
Financial advisers can be 'independent' or 'restricted'.
Independent financial advisers (also known as IFAs) may recommend pension products and providers from across the whole market.
Restricted advisers can recommend a restricted range of products or providers. For example, a restricted adviser working at a bank may only recommend that bank's products. Other restricted advisers may only be able to give advice in a particular financial area.
What is holistic financial planning?
Whereas you might be looking for pension advice, many financial advisers will be able to go beyond a narrow focus, and instead provide you with holistic financial planning services. Here, they will examine how all the various areas of your financial life work together towards your goals.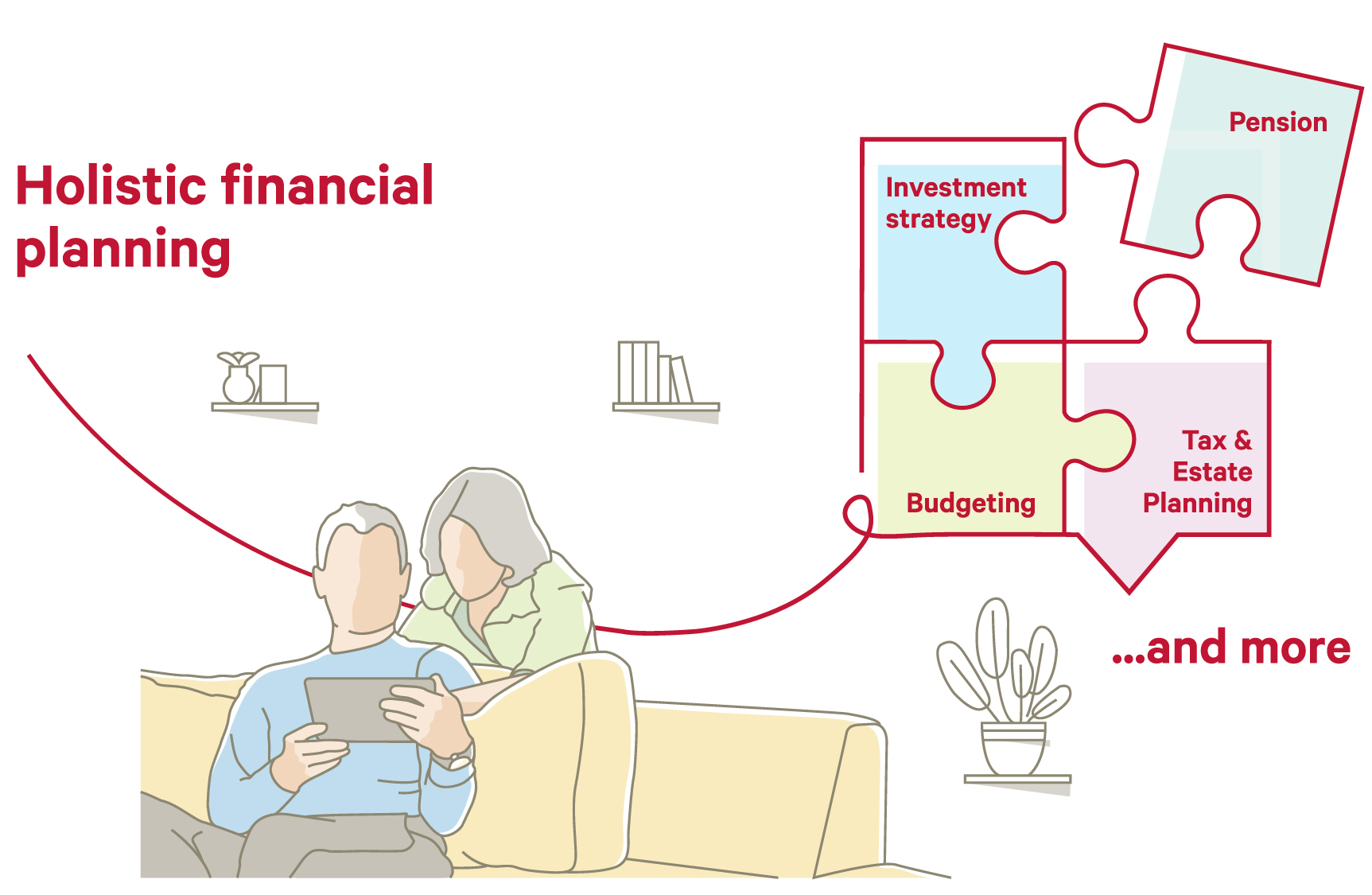 For example, given your intention to save for a house extension, do your investments align with your attitude towards risk and your timeframe? Or is your wealth protected against tax inefficiencies given your aim to leave an inheritance to your loved ones?
In holistic financial planning, your adviser will look at specific aspects of your financial situation, including your:
Assets and investments
Regular expenses
Debts and obligations
Time horizons for your goals
Lifestyle wants
Legacy intentions
Along with market conditions, all these will be considered when drawing up a holistic financial plan that aims to protect and grow your savings. In this way, holistic financial planning brings together the separate areas of your financial life, aligning them to your short and long-term goals.
Finding the right financial adviser for you
To get pension advice with specific recommendations tailored to your unique circumstances, it's essential to speak with a professional. All UK financial advisers are regulated by the Financial Conduct Authority (FCA), hold professional qualifications, and are responsible for the advice they give.
Resources to help you find the right adviser:
If you're considering home finance or equity release, the Equity Release Council will help you find advisers who can recommend appropriate products. Its members follow the Council's rules and standards to help protect customers.
When do I need to get pension advice?
You can get pension advice at any point in your retirement journey. You may want to ensure you're invested in the right funds when saving into your pension, find out which pension arrangement best suits your individual circumstances, or you might want to leave a legacy protected from Inheritance Tax.
You may also want to review how much you're saving into your pension, determining whether you should, and are able to, increase your contributions.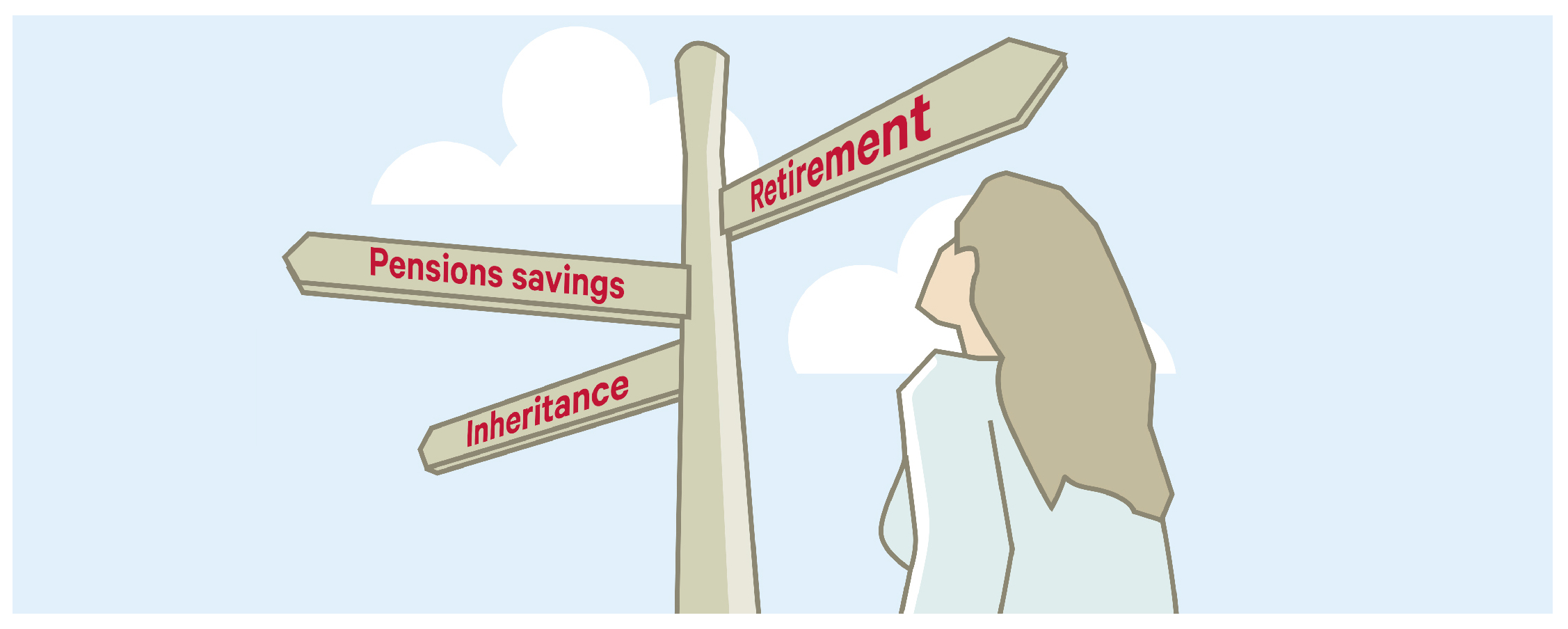 When you reach 50, your pension provider will send you more information about your pension savings. They will likely ask you to look at the current fund value, and check that your pension's investment funds still meet your attitude towards risk. They may also ask you to consider increasing your pension contributions if there is a shortfall.
This is a time when financial advice could prove beneficial.
There are certain instances in which you're required to obtain pension advice. For example, if you have a defined benefit pension (also known as a 'final salary' pension) valued at £30,000 or more, you'd need to speak with a financial adviser before transferring it into a different scheme.
In this case, you'd get advice from a qualified pension transfer specialist after you've been through pension guidance and/or 'abridged advice'.
Please bear in mind that most Canada Life products are designed to be sold to people who have received independent financial advice. You can buy an annuity with us directly, but we strongly recommend that you seek advice first because you won't be able to change your mind once the policy is set up.
How to prepare for your first meeting
To provide you with quality pension advice, your financial adviser will work with you to understand your current and future financial obligations, your short and long-term goals, and any plans you may have for your loved ones. Remember that you can change adviser at any time.
For your first meeting to be as productive as possible, there are some key things to prepare and keep in mind.
Your adviser will ask you many questions to understand your individual needs. Try to be as clear as possible. Taking time to think about your goals beforehand will help you to do this.
Prepare key information as best you can, like the value of your pension pot(s), your current investments, any outstanding debts, and your mortgage balance.
Prepare and ask lots of questions. If you're unsure of anything, ask your adviser to explain it again. Financial products can be complicated, so there's nothing wrong with checking your understanding – in fact, it's a sensible thing to do.
See more tips for your first meeting with your financial adviser.
Understand your own decision making
Decisions regarding your pension can be long lasting, and will impact not only your own financial wellbeing, but could extend to the wellbeing of your family and dependants.
If you take the recommendations given by a financial adviser, you're offered a degree of protection as advisers are regulated and can be held responsible (liable) for their advice. But ultimately, your choices rest with you.
This means that it's helpful to understand the reasons behind your decisions, including any biases you may have.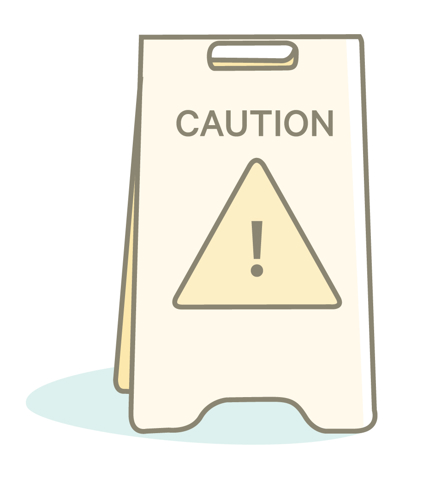 Essentially, a behavioural bias is a consistent and even predictable error that we all make when evaluating new information and making decisions.
When it comes to thinking about the future and choosing between options for the long term, there are four biases that can cloud our judgement.
Present bias
We tend to focus on the here and now, overvaluing immediate rewards at the expense of long-term benefits. For example, we might want to withdraw money from our pension pot as soon as we hit pension age for a dream holiday, instead of continuing to save for later.
Optimism bias
Here, we might expect that things will simply 'work out' down the line. This means that we often neglect planning sufficiently for the future, especially for potentially difficult circumstances. For example, we may live longer than we expect and not have enough pension savings to cover those extra years.
Loss aversion
Given a loss or a gain of an equal amount, we tend to place a greater emotional weight on the loss. This means that our

fear of loss

could lead us into making decisions that aren't objective. For example, we might withdraw an investment too early because it has temporarily lost value, rather than waiting it out.
Anchoring
We all use reference points when making financial decisions, instead of evaluating something on its own terms. A well-known example is buying something on sale, believing it to be a good deal, even if it's actually still overpriced. The wrong reference point or 'anchor' can lead to poor decisions.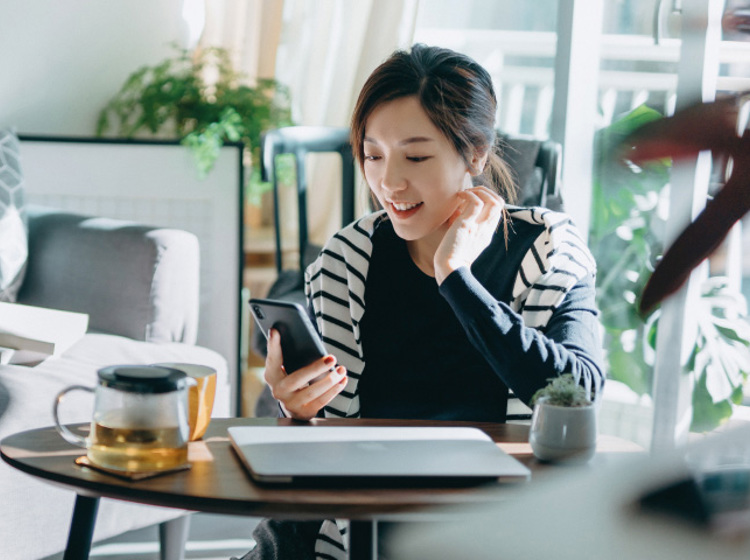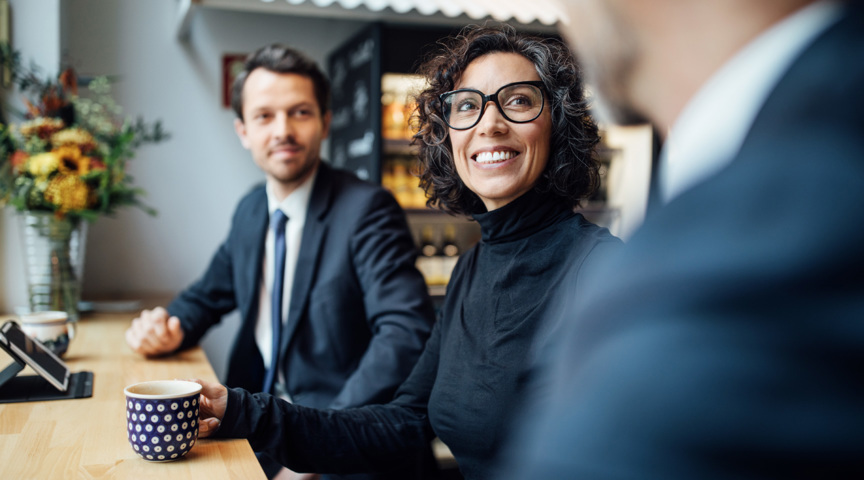 Need an adviser?
Get a tailored quote for this product from a financial adviser. To find one, visit Unbiased.
Find an adviser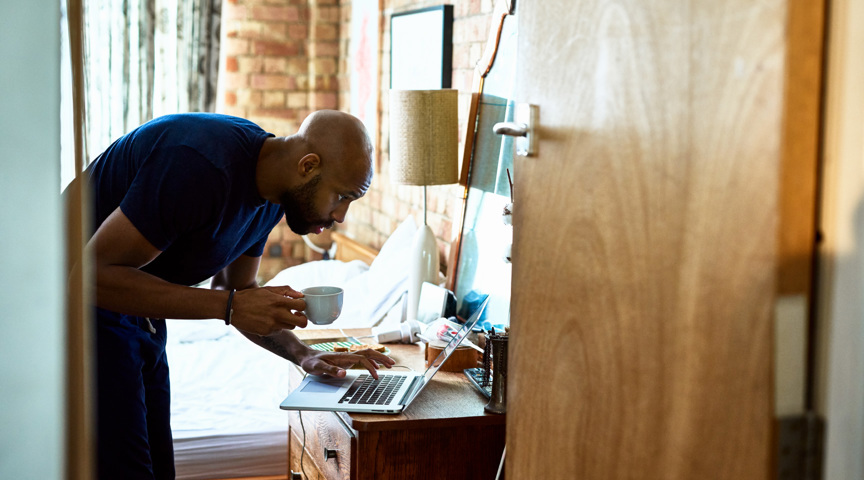 Customer support
Use our helpful finder tool to get support information for each of our products.
Customer support
Get in touch
Call customer services
The Retirement Account
0800 032 7690
All other products
0345 606 0708
Monday to Friday, 9am to 5pm
Contact us