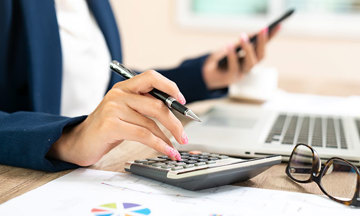 The Retirement Account - Dashboard
Learn more about the Online Dashboard and Model Portfolio Manager
Canada Life offer various online tools to help support you with The Retirement Account. Doing business online with Canada Life will help save you time and avoid the need for you to pick up the phone or post paperwork. Everything you need is at your fingertips.
Online Dashboard
The Retirement Account Online Dashboard helps you to:
Create quotes, apply online and track progress, set up funds to auto-rebalance, look up the value of your client's investments, use our phased drawdown facility, access our Fund Research Centre and more.
To find out what The Retirement Account Dashboard can do in detail please click here
Model Portfolio Manager
Our Model Portfolio Manager tool allows you to:
Create, amend and close model portfolios, perform ad-hoc rebalances or set up regular auto rebalances for individual clients.
We have a user guide for The Retirement Account Dashboard (this includes Model Portfolio Manager instructions) and can be accessed by clicking here
Registration for our systems
New users
If you are interested in registering for the Dashboard and/or Model Portfolio Manager tool for the first time then these are the options available to you. Please note that you will only have one user name and password provided regardless of which of the options below are selected and will access both from the same website address.
| | | | | |
| --- | --- | --- | --- | --- |
|   | Financial Adviser | Paraplanner | Administrator | Firm |
| Retirement Account Dashboard | ✓ | ✓ | ✓ | ✕ |
| Model Portfolio Manager | ✓ | ✓ | ✓ | ✓ |
Click on the link below and follow the instructions on the registration form to request the system access you need.
Existing users
To access the Dashboard click on the button below.
Model Portfolio manager now available – June 2020
Anyone who is already registered for the Dashboard now has the option of requesting additional access to the Model Portfolio Manager (MPM) tool. You will need to complete the relevant section of the registration form (accessed via the link below) to add MPM to your user profile. Please note that it can take up to five days for access to be given.
You will need access to the Model Portfolio Manager if you want to set up and manage your own portfolios. If you want to use firm or network specific portfolios which have been built by someone else you won't need MPM access. You can select these portfolios in the investment screens when you produce a quote on the Dashboard.
Alternatively MPM access can be given as a stand-alone option (i.e. you may not want access to the main Dashboard and quoting functions – firms or networks for example).
Request access to Model Portfolio Manager
To find out more about The Retirement Account please: 
Call us on 0800 912 9945
Lines are open Monday to Friday from 9am to 5pm 
By Email sales.ra@canadalife.co.uk
Useful links